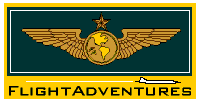 ---





















There are currently
Frequently Asked Questions
Getting Technical Support from the VPC
Adventures&nbsp&nbsp&nbsp&nbsp&nbsp&nbsp&nbsp&nbsp&nbsp&nbsp&nbsp&nbspDownloads&nbsp&nbsp&nbsp&nbsp&nbsp&nbsp&nbsp&nbsp&nbsp&nbsp&nbsp&nbsp Links

Updated 06-06-01
Back to FAQ Index

There's little that can try a virtual pilot's patience more than having flight sim software that doesn't work properly. We'd rather be flying--not downloading and installing drivers or tinkering with cfg files, right? Well, we understand your frustrations and want to help. We will try and help you solve your problems, but please bear in mind that:
We are not the developers of any of the flight sims flown here on the VPC. (Therefore, we are not responsible for the problems you may be experiencing with software we did not develop.)
We are not compensated by any of those developers to help you. We are willing to help you, but please remember that we do this on a volunteer-basis only.
If we are able to help you, all we ask in return is that you return our humble contribution back to the flight simulator community by helping someone else with a problem someday if you can.

Here are some tidbits of information about using the VPC for Technical Support that'll help us help you:
---

When posting to the VPC Message Boards, you can expedite finding solutions to your problem(s) by posting the following information about your system:


What Operating System are you running? (Windows 95/98/ME/NT/2000)
What Service Pack is it running? (OSR1/OSR2/Se/SP4/SR1)
System Configuration:


Processor make, model, speed:
RAM:
Hard Disk / free space:
Video Card:
Video Mode:
Video Resolution:
Video Driver version:
Soundcard:
Soundcard driver version:
DirectX Version:
Joystick/Controller:
Controller Driver version:
Program Name (FS2K, FLY!, etc.)
Patch Version:
Problem Description:

3. The third VPC resource for answers to technical support question are the VPC Chats. While we have regular Tech Support Chats scheduled, but you may be able to receive help at any of the chats if you attend.

4. Finally, the VPC Flight Rooms can be a source for impromptu help from other VPC members. While the purpose of the Flight Rooms are to fly, one can typically receive valuable information from more experienced members.
Q: Why doesn't anyone respond to my technical support post(s) on the message boards?
A: When posts are made to the message board, you sometimes need to be patient. A reply may take as long as a few days. Of course, there's always the chance that no one knows the answer. Here are some tips for posting on the Message Boards that may help:
Be pleasant. Although you may be extremely frustrated, it's extremely unlikely that anyone here caused your computer problems, so please don't take it out on us. Most of the people here are either volunteers or fellow sim'ers just trying to help. If you sport an attitude, you won't get very far.
Try and provide as much information about your system, software, and about the exact problem you're having as possible.
If your problem is solved, please let everyone know. Otherwise, people may needlessly continue seeking solutions to your problem.





Copyright © 2000- FlightAdventures. All rights reserved.