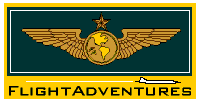 ---



















There are currently
Welcome to FlightAdventures.COM!
Adventures&nbsp&nbsp&nbsp&nbsp&nbsp&nbsp&nbsp&nbsp&nbsp&nbsp&nbsp&nbspDownloads&nbsp&nbsp&nbsp&nbsp&nbsp&nbsp&nbsp&nbsp&nbsp&nbsp&nbsp&nbsp Links


Downloads
Here are a few recommended downloads. The required files for FlightAdventures events are marked accordingly.

For other Flight Sim downloads, please visit the File Library - Download Forum.



---
VPC OffLine Reader v1.1
OLR.PL is the offline reader for the DCForum-based FlightAdventures forums. Although you can read messages with this application, we recommend the convenience of the FlightAdventures Virtual Pilot Center™ OffLine Reader (VPCOLR), which will add a graphical front end/interface for Windows® platforms and will greatly enhance the ease of reading, replying to, and searching for messages.
Other features include:
VPC OLR Download Area
Back to the top of the page
---
FS2K Patch 2b

After a false start, the Flight Simulator Team at Microsoft has released patch 2b for Flight Simulator 2000 and Flight Simulator 2000 Professional. This patch supercede all previously released patches and installs everything included in the first patch—so there's no need to install the first patch if you haven't installed that yet. In addition to making Flight Simulator run faster on a wider range of systems (of course your mileage may vary), this latest update also adds shadows back in to the Flight Simulator world.
REQUIRED

Note: The previous patch fixes the LOC BC problems and several other things.



Get either FS2K 2b patch from Microsoft



Back to the top of the page
---
FS2K Polygon Repair Patch Version 1.5

MSN Computing Central Microsoft Flight Simulator Chat regular and Flight Simulator utility programmer, John Mooney has released FS2K Polygon Repair Patch. FS2K Polygon Repair Patch is a tool that repairs 'bgl' files containing specific types of errors. Flight Simulator 2000 and Flight Simulator 2000 Pro shipped with many scenery files that contain 'coding' errors or 'defects'. Some of these errors cause FS 2000 to 'crash', prevent scenery objects from being displayed, and cause files to be prematurely loaded into RAM before they are needed. (The last scenerio is what some claim causes the "stuttering" that some people have experienced.)
RECOMMENDED

System Requirements:
Windows versions Win95 or higher. (Not tested under WinNT, but it should run run because it works under Win2K.)
FS2000 installed on your machine.
You must have performed a 'Custom' install of the scenery files.
Sufficient hard drive space for storage of temporary files that this program creates. The amount depends on the 'custom' install that you performed for FS2000, but the maximum amount required by this program is 40MB.
Download FS2KPRPv15.zip from Mirror Site #1
Back to the top of the page
---
DirectX Updates

This DirectX update corrects multiplayer problems with Flight Simulator 2004. Even if your system is running perfectly, we highly recommend this version of DX regardless which version of Flight Sim you're running.
RECOMMENDED




Back to the top of the page
---
FlightAdventures SimTips

This appendix in .pdf form is from our "FlightAdventures Weekend-to-Solo Ground School Companion and Reference" book. It details how to configure, adjust, and setup CH Flight Yokes and CH Pro Pedals controllers. Although these settings were specifically configured to produce the most realistic aircraft feel and performance with our exclusive FlightAdventures aircraft, the information contained in this document discusses several basic concepts and fixes that all FS2K users might benefit from.

This file requires Adobe Acrobat Reader to be installed on your system. You can download Acrobat Reader at http://www.adobe.com for free.



Download FlightAdventures SimTips.pdf from Mirror Site #1

Back to the top of the page
---
Roger Wilco!

Roger Wilco is a FREE handy little program that allows you to communicate via voice over the internet. Required for VoiceCOM.
REQUIRED



Preferred-->Download RogerWilco mk1c

OR

Get Roger Wilco from RogerWilco.com
*** Fix for those running both RW and RW BaseStation, courtesy of Jonathan Chattin of Hexdump RWPath.zip

Back to the top of the page
---
Tim Gregson releases FRATE2K version 2.0

Even though Tim's no longer working in the Flight Simulator group, he's obviously been busy working with FS2K at night! Tim has updated his FRATE util to work with FS2K. For anyone one unfamiliar with it, FRATE eliminates the subjective guessing that the stock frame counter in Flight Simulator requires (displayed when you press Shift + Z twice). Download this util and end those frame rate debates!
RECOMMENDED



Download FRATE2K
---
Run FS2K as Max Speed!

The most common "frame killer" (or should that be game killer?) is running non-essential programs in the background while you're trying to play your favorite sim. The old racing addage "anything that's not helping you go in the direction that you want to go is just slowing you down." Well, the same addage applies to computers—any program that's not needed to run your desired sim is just slowing your system down.

EndItAll is a handy little util that shuts down anything non-essential that's running on your system. It sure beats the heck out of the old "three-finger salute" (CTL + ALT + Delete) and individually shutting down each app, and/or using MSCONFIG. The only thing you need to keep in mind is use this util BEFORE starting FS2K or connecting to the net (or it'll shut those programs down too!).
RECOMMENDED

Utility description:
EndItAll lets you terminate all non-essential programs for the purpose of installing new software, running finicky games, or writing to CD-Rs that need a big buffer. The essential system programs Explorer and Systray cannot be terminated. EndItAll's main window presents a list of running processes. You can protect any process in the list from termination. EndItAll was written by Neil J. Rubenking, and first appeared on the PC Magazine Web site August 1, 1999.



Download EndItAll from Mirror Site #1


Back to the top of the page
---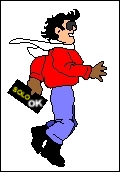 The FlightAdventures AnthemÔ now available for download

The FlightAdventures Anthem was written and performed by our very own Ben Chiu and sung by the incomparable Paul Yerkes. Although this tune was created for use in FlightAdventures' promotional ads and materials, by popular demand we've released a short clip of the FlightAdventures Anthem in .MPG (better known as MP3) format for your listening pleasure. Enjoy!



Download the FlightAdventures Anthem (1.3 megs)



Back to the top of the page
---


Copyright © 2000- FlightAdventures. All rights reserved.