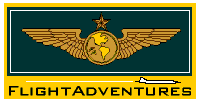 ---



















There are currently

Virtual Pilot Center™
Video Library
Adventures&nbsp&nbsp&nbsp&nbsp&nbsp&nbsp&nbsp&nbsp&nbsp&nbsp&nbsp&nbspDownloads&nbsp&nbsp&nbsp&nbsp&nbsp&nbsp&nbsp&nbsp&nbsp&nbsp&nbsp&nbsp Links

PREVIEW SAMPLE
STATIC - SAMPLE NOT UPDATED
(VPC Crew: Click on any link below to access Crew Area)
The following links are duplicates of links found elsewhere on the FlightAdventures Web Sites. We've compiled them here into our Video Library for your convenience.

The videos contained in the FlightAdventures Video Libary requires the download and installation of certain specific software video players and codecs. Please be aware that the quality of the viewing quality of the video presentations will vary with the speed of your Internet connection. Those connecting with dial up connections can expect to view choppy video in postage stamp-sized video windows or receive audio only, while those with DSL or better connections can expect near-DVD quality video with FlightAdventures video streams.

If you have trouble viewing any of these videos, please:

check your firewall--many cable installation have firewalls that will not allow the viewing of some streaming media types. Please refer any technical support questions about firewalls to your ISP or systems administrator.
* Non-FlightAdventures streaming video
---
Entertainment
---
FlightAdventures at the Miramar Air Show - Trailer ***FREE SAMPLE***
Join hosts Captain Mark Hoffman and three-time National Aerobatic Champion Patty Wagstaff as they explore the sights and sounds of the Miramar Air Show--one of the largest air shows in the world. This first installment of FlightAdventures TV(tm) features the Blue Angels and contains exclusive behind-the-scenes footage of The United States Army Golden Knights precision parachute team, Patty Wagstaff Air Shows, and more.

FlightAdventures at the Miramar Air Show is available on DVD in the Pilot Shop. PC CD-ROM version FREE to VPC Crew Members

* Patty Wagstaff Air Shows 2002 Promo Video ***FREE SAMPLE***


From the Wright Brothers to aircraft carrier operations, Tom Selleck narrates this fascinating video that covers topics such as spins, G forces, and features Patty Wagstaff, Sean Tucker, and the Blue Angels.

* Blue Angels: Blue Angels Around the World
Actor Dennis Quaid follows the Blue Angels from the start of their season all the way through a tour of Europe and their first airshow appearance in Russia in over 40 years.
Adventure Logs
---
---
Copyright © 2000- FlightAdventures. All rights reserved.